Anzal Begum Foundation supports and empowers individuals from disadvantaged communities across Tharparkar, and helps drive sustainable change through Solar Water Plants and income-generation projects. 100% Proceeds from this gift shop will go towards construction of Solar Water Plants in Tharparkar Villages
Anzal Begum the epitome of inspiration.
Anzal was not only a role model in her time but a trusted and respected lady that others would approach for advice and assistance. Modesty and humility, a part of Anzal's upbringing, were shown in her generous attitude to those in poverty.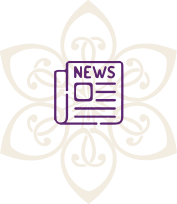 News & Updates
10 August 2021
Tharparkar- when I embarked on this journey on February 2020, I didn't think that things would move so swiftly. The Anzal Begum Foundation alongside Human Appeal – UK  raised
[…]
7 July 2021
This is Mirpur, this is Kharak. These are my roots. Just like all villages, be it in Pakistan or India our grandparents and parents left them
[…]
11 April 2021
A milestone in my life. Today marks my third anniversary with Human Appeal – UK alhumdulillah. It's been an incredible journey so far and I feel truly blessed
[…]