Raising Funds for Smart Hospital
in Azad Kashmir, JCI-Accredited
We believe that deprivation and poverty can only be tackled with improved healthcare provisions.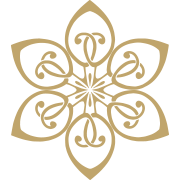 The Anzal Begum Foundation is supporting Developing World Healthcare to build the first state of the art JCI Accredited hospital in Mirpur, Azad Kashmir, an area that consists of a population of approx. 460,000.
Medicine and health in Azad Jammu & Kashmir is still inadequate with only 2620 hospital beds available in the area which averages at 1738 people per bed. With mortality rates at peak of infants and mothers, with IMR at 62/1000. This facility is much needed and longed by the locals.
What is JCI (Joint Commission International)?
Joint Commission International works to improve patient safety and quality of healthcare in the International community by offering education, publications and international accreditation and certification. This accreditation will ensure standards at practices are of world class quality.
With the first phase of building designs complete as a project selected by John Cooper Architects, this modern health care provision will offer the following:
People are our greatest asset and our patients are our greatest concern
DWH – JCI SMART HOSPITAL