Food Programme
Pakistan
1 in 5 Pakistanis are malnourished. Nearly 50% of children here suffer from stunted growth due to poor nutrition. 60% Of people in Pakistan face food insecurity.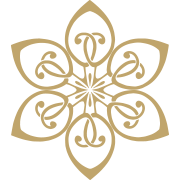 There are over 200 million people in Pakistan and 20.3% of them are malnourished.
Despairingly, even more people have suffered due to the loss of their daily wage as a result of Covid 19, where thousands have had no access to food and basic hygiene essentials.
Widespread poverty severely limits many people's access to food, leaving thousands food insecure. These families don't know where their next meal will come from and they often ration what little food they have, sending their children to bed with empty stomachs.
The Anzal Begum Foundation is working to put an end to hunger, and ensure these families get the quality food they need to live a healthy life. Our food distribution appeal provides vulnerable families with food packs that will feed them for an entire month.
A donation of £40 will supply at least a family of five with all the essential food items they need to keep their children happily fed with nutritious food choices for a month.
Our last food programme involved distributing 1000 food parcels to families in shocking need within the suburbs of Karachi and Rahim Yar Khan.