Solar Water & Integrated Village Project
The people of Tharparkar in Pakistan are in desperate need of water
We can make a meaningful difference to 200,000 people across 200 villages by installing unique solar water filteration system that will transform lives. One Solar Water plant can provide up to 10,000 gallons of fresh clean water to a village and surrounding areas. Fresh clean water not only promotes healthy living, yet also will provide a better diet and reduce disease through sanitation facilities. Each village transformation will help growth of crops and the irrigation of very fertile land, making the people of Tharparkar self sufficient and the giving them the right to live with dignity.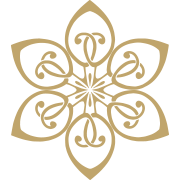 Drinking dirty water can cause diseases such as cholera, typhoid and diarrhoea, which kills millions of people every year.
Tharparkar is a remote province of Pakistan and is home to almost 1.7 million people but only 10% of the population have access to clean water.
The district of Tharparkar is one of the country's most vulnerable areas associated with poor sanitation, causing diseases and fatalities.
Women and children, spend hours each day trekking on dangerous terrain to open wells to get water. The water they are able to find is often contaminated, carrying disease.
When we give water, we give life.
Not only do we help stop the spread of disease, but we also give people the opportunity live without the daily struggle of survival.
Together we have helped to raise over £630,000 transforming 18 Villages and Helping over 20,000 People